Last Updated on: November 26, 2022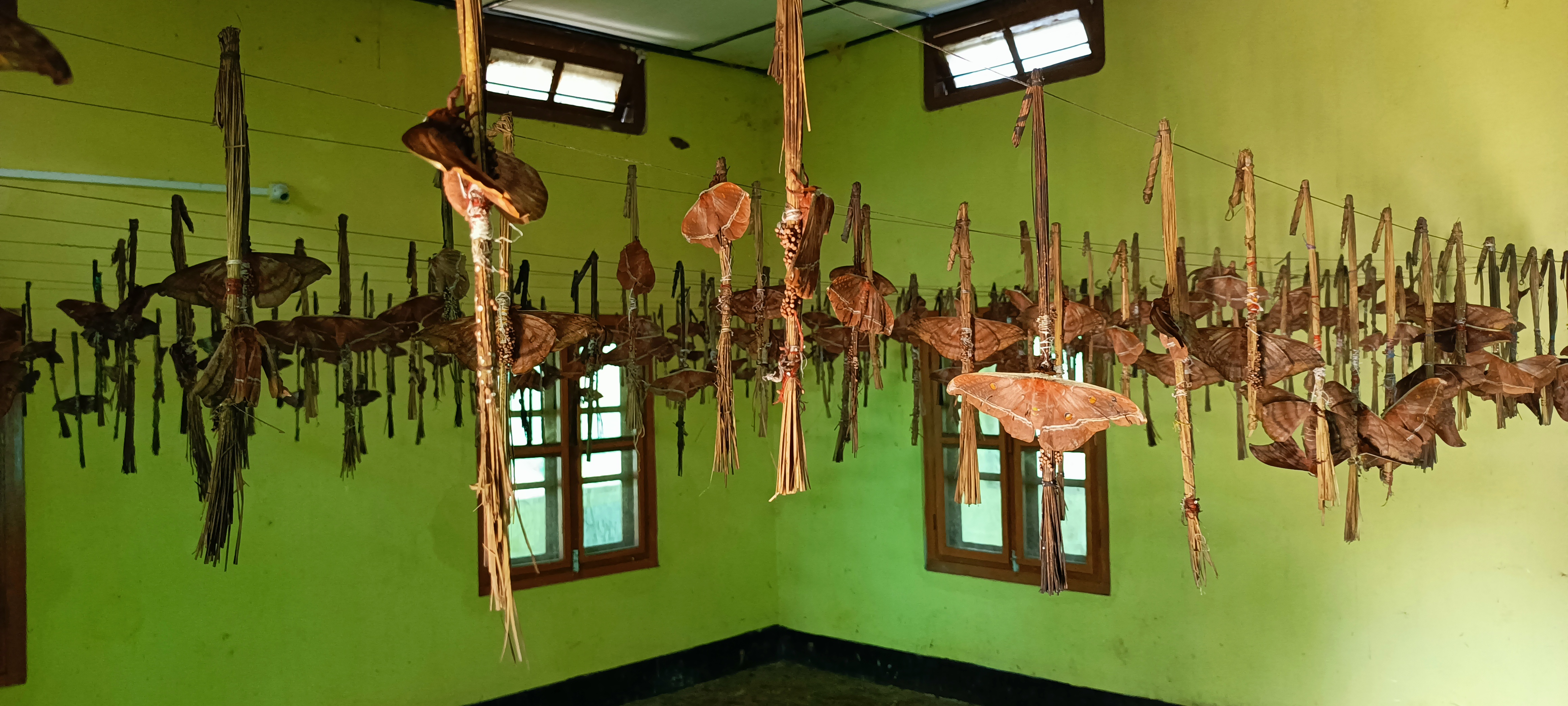 About:
Sivasagar is one of the major silk producing districts of Assam occupying a prominent place in the Sericulture map of the state by practicing three types of silkworms, viz., Eri, Muga and Mulberry in more than 400 villages in the district. Out of these three silkworms,  Eri and Mulberry Silkworms are reared by indoor rearing methods and Muga silkworm is reared on its food plants in outdoor rearing conditions. Sericulture plays a pivotal role in the rural economy of the district. The Department of Sericulture has been providing support consistently through its various programmes/Projects/schemes to the rural people for enhancement of sericultural products.
Recent Achievements:
Achievements of sericultural activities can be measured through its production of Eri cut cocoons, Muga & Mulberry raw silk, expansion of silkworm food plants and improvement of livelihoods by practicing sericultural activities.  During the last year(2021-22) physical achievement made under Eri, Muga and  Mulberry sector were 73.6 MT Eri cut cocoons (Target 197 MT); Muga raw silk 9.1 MT (Target 10 MT); Mulberry  raw silk 0.72 MT (Target 0.75 MT) respectively. Under Individual Beneficiary Scheme, a total of 100 Nos. beneficiaries have been covered under APART schemes. In the Silkworm food plantation sector, a total of 3 hectare land has been expanded through convergence programme with MGNREGA.
Citizen Services:
Expansion and development of Sericulture industry in the district as whole.

Production of silkworm seeds in the Sericulture farm/centre and distribution of the same to farmers in subsidized rate.

Providing Govt. Som Plantation areas of farm/centre/Muga VGR to Muga farmers on lease basis for the commercial crops with terms and conditions (Spring & Autumn).

Providing reeling facilities to Muga and Mulberry rearers at the Govt. reeling units.

Providing all round technical supports to Seri-farmers.

Arrangements of training facilities to progressive the farmers at  Seririculture Training Institute, Titabar and Central Eri Muga Research and Training Institute, Lahdoigarh, Jorhat.

Raising of silkworm food plants nurseries at the Govt. farm/centre and distribute the same to Seri-farmers in free/subsidized rate.

Cocoon marketing facilities to the Seri- farmers.

Providing  high yielding variety castor seed (NBR-1) to Eri farmers in subsidized rate.

Proper implementation of Govt. schemes/project through the Sericulture departmental mechanisms.
 Projects and Schemes:
| | | | | | | |
| --- | --- | --- | --- | --- | --- | --- |
| Sl. No. | Project Components of APARTS (Ongoing) | Starting year | Dev. Block | Target (No.) | Achievement (No.) | Remarks |
| 1 | Raising 1 Acre Som Plantation to each Muga farmers | 2019-20 | Demow & Sivasagar | 33 | 33 | Scheme is on progress |
| 2 | Assistance to Adopted Seed (Muga) Rearers | 2019-20 | Demow & Sivasagar | 18 | 18 | Scheme is on progress |
| 3 | Assistance to Pvt. Muga Grainure | 2019-20 |   | 19 | 19 | Scheme is on progress |
Branches & Offices: