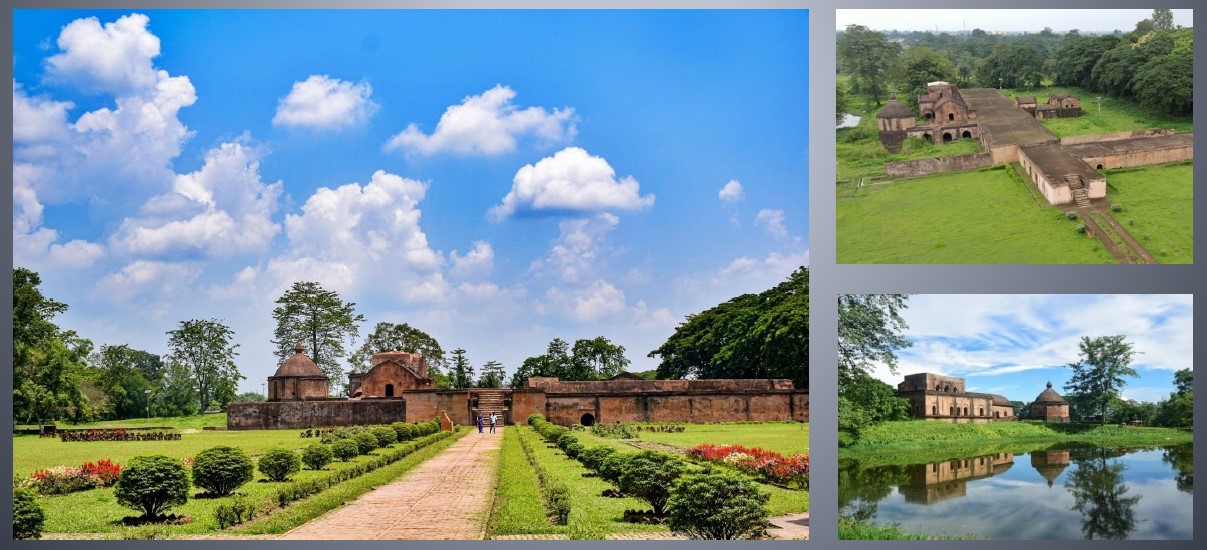 Talatal Ghar
A seven storied palace having three storeys underground known as Talatal Ghar and upper storeys known as Kareng Ghar is the largest of all Tai-Ahom monuments which was built in the reign of Swargadeo Rajeswar Singha in the year 1765 A.D. It was the seat of Royal Court cum Administrative Office as well as Strategic Military Headquarter of Ahom Kingdom. It had three stories underground and four storeyed above the earthen surface. 

The Talatal Ghar was initially built as an army base. It houses two secret tunnels, and three floors below ground level which were used as exit routes during the Ahom conflicts with other kingdoms. This is made of brick and an indigenous type of cement The Talatal Ghar had two secret tunnels. One, about 3 kilometres (1.9 mi) in length, connected the Talatal Ghar to the Dikhow River, while the other, 16 kilometres (9.9 mi) long, led to the Garhgaon Palace, and was used as an escape route in case of an enemy attack.

From east to west, several rooms run along a long corridor; and from north to south are numerous smaller wings. The ground floor served as stables, store rooms, and servants' quarters. The Royal apartments were on the upper story, of which only a few rooms now remain, close to an octagonal room on the northern wing which once served as the Puja Ghar (prayer house). The Talatal Ghar was once surrounded by a brick fortification and an earthen fort (Garh) with dykes filled with water. There is a Gola Ghar (gunpowder and ammunition store) near the palace.
It is 3.0 Kilometers away from the center of Sivasagar Town and situated at the south-east side of the Rang Ghar.
A Bird Eye View of Talatal Ghar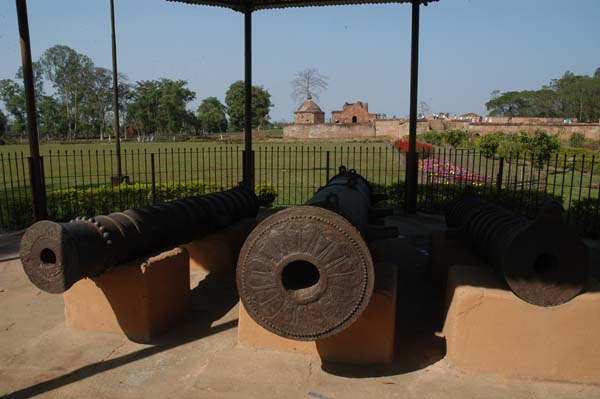 Bortoop (Canon) at Talatal Ghar