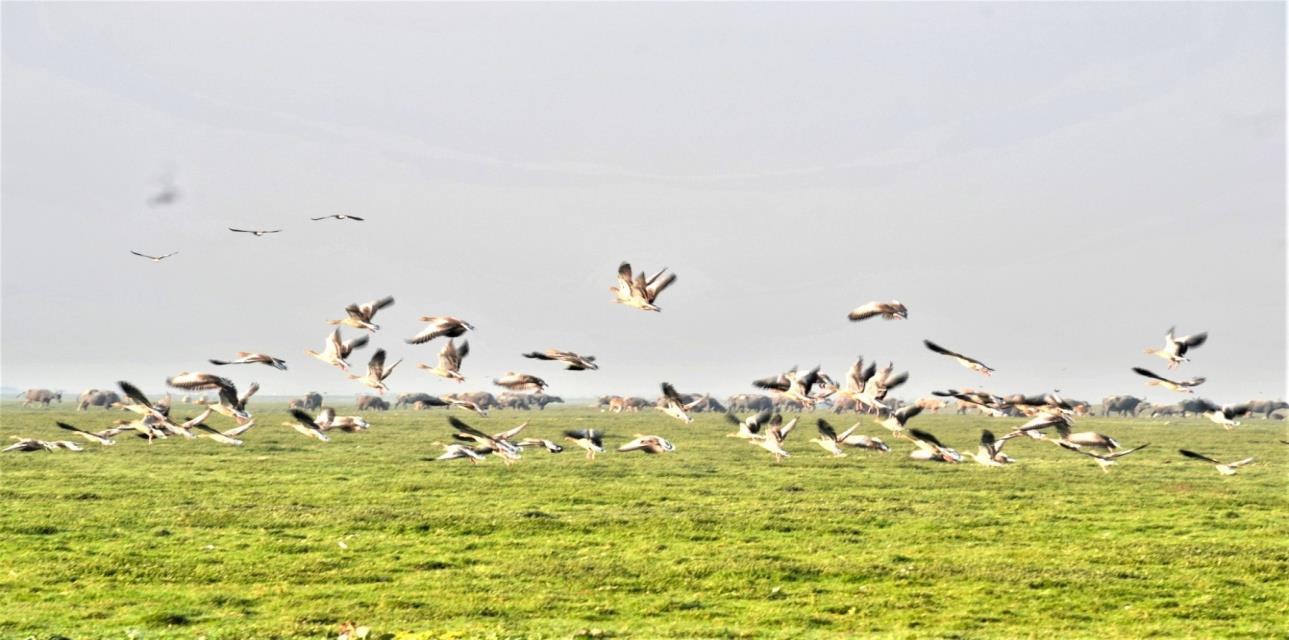 Panidehing Bird Sanctuary
The Panidehing bird sanctuary is located in the northern part of Sivasgar district. It is situated near about 22 Kms away from the sivasagar town  between the Desang and the Demow rivers. The Panidihing Wildlife Sanctuary has a rich wetland ecosystem with an area of 33.93 sq. kms. It was declared as Wildlife Sanctuary in 1996.
The sanctuary's prized possession are its variegated species of aquatic birds whose medley of cacophonous twitters and chirps sound tuneful to the ear that has grown accustomed to the chaotic noise of a bustling city life. Adjutant storks, fishing eagles and a variety of ducks are some of the species of birds that are the pride of the place.
A paradise of migratory and resident birds, so far 165 species of birds have been identified and recorded. A place for quite high concentration of Geese and other migratory birds. The common birds seen are Bar-headed Goose, Grey leg Goose, Spot billed Duck, Mallard, Gadwall, Wigeon, Gargany, Shoveller, Red crested Pochard, Common Pochard, Ferruginous Duck, Adjutant Stork, Lesser Adjutant Stork, Open bill Stork, White necked Stork etc.