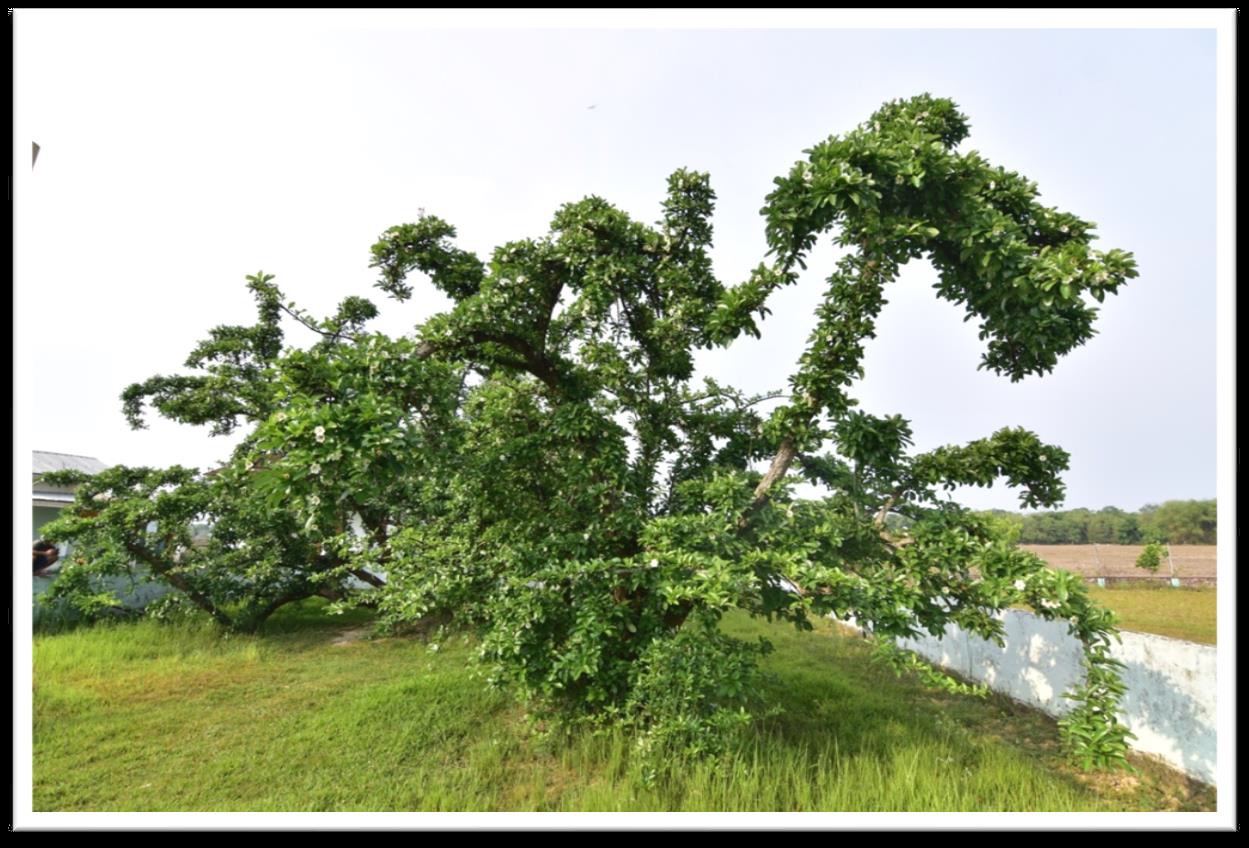 Bakhar Bengena Tree
Bakhar Bengena is a legendary living tree which is, believe it, scientifically estimated to be 580 years old, a pride of Jobolating village of Bokota Mouza, around 27 kms from the district headquarter of Sivasagar.
The tree was discovered by famous botanist of India U N Kanchilan in 1939 gave the scientific name as Rendia Ulizinsa.
According to legend, the tree was believed to have been planted by the Barahi-Kachari king Mahamanikya in the 14th century to demarcate his kingdom.
Another theory claims that the tree was protected by an official of the Ahom king Swargadeo Suhungmung (1497-1539).
According to a third view, the Chutia king (12th century to 16th century) planted this precious tree on the boundary of his kingdom.
After a series of prolonged experiments of various samples of the Bakhar Bengena by a group of scientists led by Dr S K Basumatary along with Dr Swati tripathi, Dr S K Bera and Dr C M mautiyal of Birbal Sahni Institute of Palacobotany in Lucknow. The team was locally assisted by Dr Dipak Nath.
After two years of research by The Birbal Sahni Institute of Palaeobotany, Lucknow using Radiocarbon Dating and Genetic Matching confirmed that the age of this tree could be around 580 years.
The findings were published by the premier institute on November 14, 2014.